Hello friends - long time, no see.
QB:

Safe- Drew Brees ($6,300)
The easy thing to do is pick Trick Mahomes vs. the Cardinals and call it a day. If I'm a betting man, which I am (and so are you because you're reading this), I'd say that the Chiefs game will be such a blow out that they'll throttle the passing game a bit to the point that Brees will have a similar stat line for almost $1K less!


Value- Mitchell Trubisky ($5,600)
The avid tunnel admirer and second-year quarterback has had some crests and troughs this year, but I'm a believer in Nagy's system. Detroit is in the bottom third of teams vs. fantasy QBs and Trubisky is always a threat to bust 50+ yards on the ground as well, and did I mention that Darius Slay has been ruled out for Sunday?



RB:

Safe- Kareem Hunt ($8,500)
I'm taking Hunt for the same reason that I'm taking Brees over Trick Mahomes, the Chiefs will throttle the Cards so bad that they'll just pound the rock for the entire second half of the game. Also keep in mind that Hunt is averaging almost 1.5 touchdowns per game rushing and receiving.


Value- Tevin Coleman ($5,400)
You win big money with low cost running backs, and Coleman just might be that in Week 10. He showed his burst against a stout Redskins defense last week and rolls in against Cleveland, who ranks 28th against fantasy backs. Coleman gives up some carries to backup Ito Smith, but when this offense is booming, it doesn't matter.



WR:

Safe- Tyler Boyd ($7,500)
The Bengals are without A.J. Green for at least the next two weeks and Boyd has already shown that he can handle a heavy work load. Dalton isn't afraid to force it and the Saints are DEAD LAST in defense against fantasy receivers this year, and Eli Apple ain't saving them.. If the Saints get off to a quick lead, the Bengals will be forced to throw early and often.


Value- Adam Humphries ($3,900)
You're not going to find a higher upside at under $4K this year. Humphries is developing a great rapport with FitzMagic and was the top-scoring fantasy WR in the NFL last week. Expect more of the same against a Redskins secondary that got torched last week by the Falcons.


TE:

Safe- Travis Kelce ($7,000)
He sometimes looks like he's running routes under water but still somehow gets wide open. Kelce is the only tight end worth paying big money on this year. Hate picking the same players week after week but in the tight end category after Kelce and Zach Ertz, it's slim pickings.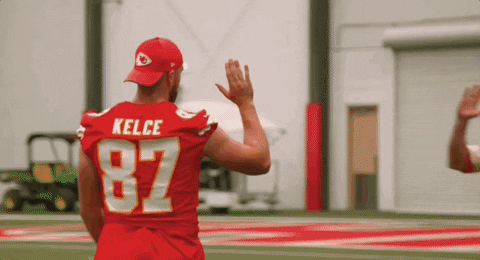 Value- Jack Doyle ($4,300)
The Jaguars are slumping, but that defense can still be scary. With that being said, Andrew Luck loves him some JD. The Jaguars will likely put their big nickel rookie safety on Eric Ebron (7 TDs on the season) this week, which opens up some targets for Doyle.



DST:

Safe- Bears DST ($3,600)
Khalil Mack is set to return...


Value- Packers DST ($2,700)
Mariota is overrated at this point in his career. The Titans offense can screech to a halt at any moment during a game and are scoring the third lowest points per game, tied with the Jags and just ahead of the Cards and Bills.
DISCLAIMER
ScouTurf, LLC is not an online gambling operator, or a gambling site of any kind. We are simply here to provide information about sports betting for entertainment purposes only.
Although we talk about betting online on our websites pages, it is the responsibility of all visitors to this website to check current local laws in their own area or country before doing any gambling online. It is your responsibility to know and follow your local laws in place.
Although we try our best to provide accurate information, we cannot be held responsible for any inaccurate or incorrect information which is posted on our websites pages. Please contact us if you notice any information that is inaccurate or incorrect by emailing scouturf@gmail.com.
If you visit any website we link to from ScouTurf.com, you have left our site. By visiting our website you confirm that you understand that it is possible to lose some or all monies used when betting on sports or doing any gambling. You cannot hold ScouTurf, LLC responsible for any such loses.
Our content is here to provide entertainment and should be viewed as that and nothing more. 
Please reload